Improve Your Game
The best way to improve your game is to work with our experienced staff. This private time allows our staff to analyze the pros and cons of each player's talents.
We are passionate about keeping our prices affordable for every family and athlete. Come to the Baseball Academy expecting to work hard and get better with each lesson.
We offer private lessons and group lessons, as well as team instruction. Contact us with any questions as to how we can help you. We offer instruction to all ages and positions. Pricing will vary based on player age and the instructor. We will match you with the appropriate instructor based on your needs.
Please contact us on what you are looking to improve on.
Bob Chorba (724-757-7144)
Offers group hitting instructions and youth catching lessons
Max McDowell: Hitting and Catching – 724-420-3991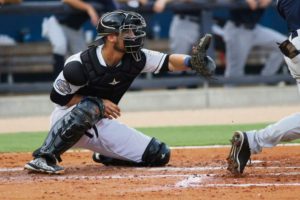 Max McDowell
$40 1/2 hr
$60 45 minute hitting lessons
$80/hr
Contact Max at 724-420-3991