Improve Your Game
The best way to improve your game is to work with our experienced staff. This private time allows our staff to analyze the pros and cons of each player's talents.
We are passionate about keeping our prices affordable for every family and athlete. Come to the Baseball Academy expecting to work hard and get better with each lesson.
We offer private lessons and group lessons, as well as team instruction. Contact us with any questions as to how we can help you. We offer instruction to all ages and positions. Pricing will vary based on player age and the instructor. We will match you with the appropriate instructor based on your needs.
Please contact us on what you are looking to improve on.
Instructors
Available from September to February only
Max McDowell: Hitting and Catching – 724-420-3991
Tyler Smith: Pitching and Hitting – 724-600-6285
Connor Perry: Hitting and Fielding – 412-400-9725
Available All Year
Paul Bugajski: Pitching – 724-309-5676
Jon Tavares: Hitting and Fielding – 412-951-6125
Bob Chorba: Hitting and Catching – 724-757-7144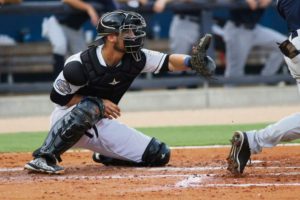 Max McDowell is back home from AA Biloxi Schuckers and will start giving catching, hitting, and fielding lessons.
$30 1/2 hr
$60/hr for individual lessons
$80/hr for 2 players
Contact Max at 724-420-3991
---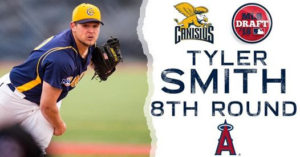 Tyler Smith will be giving pitching, hitting and and fielding lessons at the Academy.
Tyler was drafted by the Los Angeles Angels this year as a right handed pitcher. He is excited to teach young athletes what he has learned throughout the years. Tyler graduated from Penn Trafford High School in 2014 and went on to accept a scholarship to Canisius College where he played baseball and graduated with a degree in finance.
We are excited to have a professional pitcher at our facility. Contact Tyler directly at 724-600-6285 to schedule lessons.
$30 1/2 hr
$60/hr for individual lessons
$80/hr for 2 players